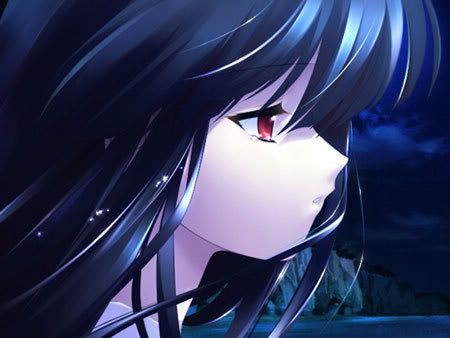 Sometimes, I guess some people are born
unlucky
. Not that I'm complaining but sometimes it'd be nice to be on the good side of life. I found myself getting caught up in
too much of a bad luck
. Some people are just born lucky, and I'm just not one of them. I tumble, I stumbled, and I fell down.
Quite a lot.
Okay, sometimes I do get lucky but not for things that matter. It is usually things that I don't take into account for. Things like slipping out from a problem, having great responses for being perky and some other things. But I'm never lucky when it comes to things that I really desired. For example, getting invited to the movie that I'm dying to go, winning a contest, lucky draws, or just a simple game of luck. I'm never good on one of those things. It is just uber mortifying. I can't even be happy about what I had.

Speaking of bad luck, I do have one
constant non-changing bad luck
when it comes to owning a cell phone. I have never been in such good luck owning one. It will always get
stolen, lost, or simply broken
. I'm never good these things that involves gadgets or whizz. Do you guys want to know how many times I've changed phone for these last four years?
Almost ten times
. Yup, I'm that bad. It'll either get lost somewhere, broken or simple carelessness habits of mine for leaving them somewhere I have a lot in my mind. I'm not trying to find an excuse or even create one out of thin air;
I'm just not that good at it
. Every year, for these last four years, I would change phones up to two or three times. Like I've told you; stolen, lost, or utter klutz of my habits for leaving the phone on top of the car's roof.
Just last weekend, I placed my phone on top of the car's roof when I was changing clothes and then I've forgotten all about it when we were about to move. And by the time we reached Adi's house, I remembered that I placed the phone on the car's roof and it was all a little too late. When I called my phone, someone else picked it up and by that time it was clear that my phone was picked up by a stranger and I'm never going to get it back. And that's the second phone I got this year. By the time my PTPTN's loan money is available, I'm going to buy another one.
Well, I do have moments of luck or things that I should consider lucky for having them. Such as; my loving family, my great bitches who never get tired of me, my guy friends who don't judge me the way I am, having a great self-esteem (a wee bit narcissistic, I know), and some other things. But just that's it. I wonder if that maybe, one day, I'm going to ever flip a coin, and for once, get heads. I don't know. It's just that…………
I am tired of being such a total screw-up.
the only music I that lift me up into moods right now is Emmy's song. Enjoy.