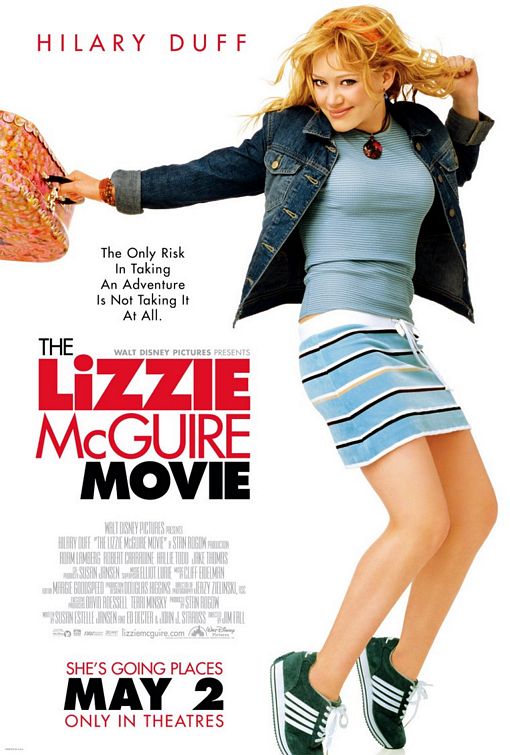 So, yeah. I know this movie is like really ancient, but who doesn't love Lizzie McGuire. Well, I know I do. I still remember the times when I used to love watching Hillary Duff in Lizzie McGuire when I was like 13 or 14 year old. She was practically my most favorite celebrity that time. She sings, she acts, well...she's not that super famous for dancing but she's like totally cute.
This movie was like everything that I ever wanted. Going to places, having random adventures, having fun or sorts. Not the whole I-looked-exactly-like-that-famous-celebrity thing but the adventures and all the fun things that they do in the movie.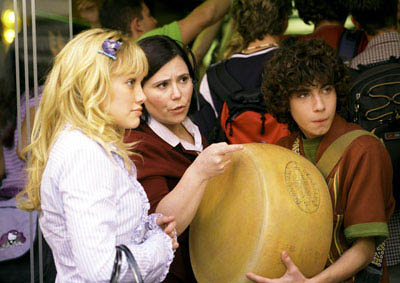 So, yeah. Like I told you earlier, this movie is ancient. It's about Lizzie finally finished her graduation and she's going away on this graduation trip to Rome with her classmates. Too bad for Miranda because she was in Mexico and only Gordo could make it, along with the cameo of Kate Sanders (the girl who never cease to make Lizzie's life a living hell in school) and Ethan Craft (the cool looking dude who is like totally slow). Gordo is such a cutie. Seriously, I tell you. Behind that big afro curly hair of his, he is quite cute and a charmer. He may seem like a dork or a nerd which he is actually, he really is a sweet and loyal friend. In this movie, he shows a lot of what a loyal friend should be and he actually shows that he really likes Lizzie more than a friend (which I had already knew from the series).
Okay, what am I rambling here..... hmm.. I don't know what actually am I going to say in this posts rather than------------- wait!!
I remembered something. Before Lizzie McGuire, I had actually seen Hillary Duff somewhere before. She actually acted in one of my all-time favorite children movies long before Lizzie McGuire was created.
Yup, she starred in the 3rd installment of Casper movie, Casper Meets Wendy. When I was watching this movie as a kid, I didn't even know who Hillary Duff was but all I know of is that I loved her character so much (asides from the fact that I love witchcraft and magic, like so much). Hillary Duff played this little witch called Wendy who wore a red jumpsuit which like very adorable. I can't quite recall all of the details of the movie but it's all about this mean warlock who feels threatened by her because his magic-mirror told him that he is no longer the most powerful wizards of all time and that Wendy is now the most powerful witch that will out-turn him. Afraid of being no longer the most powerful magical person ever, he hunts her down, along with
all three Wendy's aunties, trying to kill all four of them.
All four of them fled to this resort somewhere where Wendy met Casper along with his three ghosts uncles. So, like a cliche, they met each other, fell a bit in a crush and have a bit whoopsie-daisy magic hocus pocus puff here and there along with some spooky poofy thing going on with the uncles and aunties. The threatened wizard found them, threw Wendy into a vortex, Casper came to the rescue and yada yada yada. But I still remembered how sad I was when in the ending, Wendy had to leave Casper to go somewhere else. I was so fucking sad when I watched that scene when I was a kid. Really.
Oh okay. Now, that was clear babbling. I still can't think of my main purpose for this blog entry. Anyway, thanks for reading, and please follow me, if you are into freakish-swearing-bitchy-imaginative-inspired-person rambling about random stuffs in his life and all about the places he goes with his friends. Thanks, again.
This is a really an epic photo. Well, for me, at least. I loooove the angle of this picture!