Yesterday, I requested Mien to become my model for an unofficial assignment or task that I have assigned myself onto. Which is to try and create a vintage-looking pictures with some editorial touch ups using the Photoscape application in the laptop. Mien agreed to become my model only because I said his face would never appear inside the pictures. Thanks for giving me the opportunity to sharpen my skills in photography and picture editing.
So, here's the end-product!!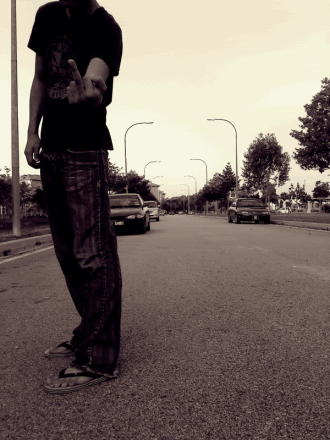 Hope you guys enjoy watching it as I did. Thanks again for reading~!!