Saturday, 29th May
.
After work, I quickly rushed back home to pick up Mira and my monyetz cause I invited them to watch the new movie Prince of Persia. The actualy party was :
-
Mira, Atiem, Farah, Zufar and I
But something else came out (my lil bro is such a pussy fucking jerk shit making a scene out of something not that critical) came out. So the party changed into :
-
Mira, Atiem, Farah, Yong and I.
Yong is Farah's friend and frankly, I like this Yong girl better than her other friends (Hana & Ain). She's much more modest and well-mannered. And she's sweet too!
So after picking up Farah and Yong at home, I rushed off to pick Mira from her home next. Waited for her like 5 minute or so and then we head straight away to Leisure Mall. We meet up with Atiem there since her sister dropped her off there and she'll be coming back home with us instead.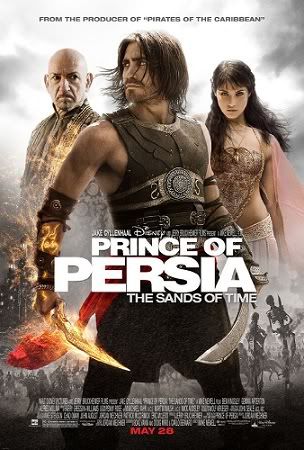 Clearly, Prince of Persia : The Movie was well-made. It was worth it to watch! Though I didn't have to pay for it. Hahahaha... Trust me, it's awesome and you guys just have to watch it.
After the movie, we went straight to dinner since most of us is starving. We went to the Oldtown nearby to Mira's house.
Some random pictures :
After the dinner, I dropped Atiem at her house and Yong at hers and finally Farah at ours. But the night wasn't over for Mira and I. I finally managed to bring Mira to Andalus since her friend wanted to meet her there. She wasn't all that impressed. Heh, I don't care. But what is so interesting that night when we 'lepak' there is that I became like one of those regular Andalus student customer who spends most of their time there playing cards!!! Just imagine, from 12 midnight until 5am just playing cards and talking nonsense...whoa... I can't even believe myself doing so! Her friends was not bad. They're quite funny as we exchange funny stories about our uni and theirs. It's refreshing to hear about other uni instead of mine, every other time. Like people always said, new experiences are always fresher! So many interesting stories were told while we were busy playing cards and all. But it wasn't over. We weren't still finished with playing cards and so we moved to Steven's corner in Pandan Indah since Andalus was closing we had to leave. But the game at Steven's wasn't as long as we did in Andalus as for at 6am, they had already left and I finally sent Mira back to her home and I finally went back home to sleep!
Thank goodness that my working shift the day tomorrow was at night, so I spent most of the next day repleneshing my energy by sleeping! Hahaha!